New Zendesk app integrations are here
New Zendesk app integrations are here
Learn all about how these new app integrations can help your agents.
Last updated July 30, 2020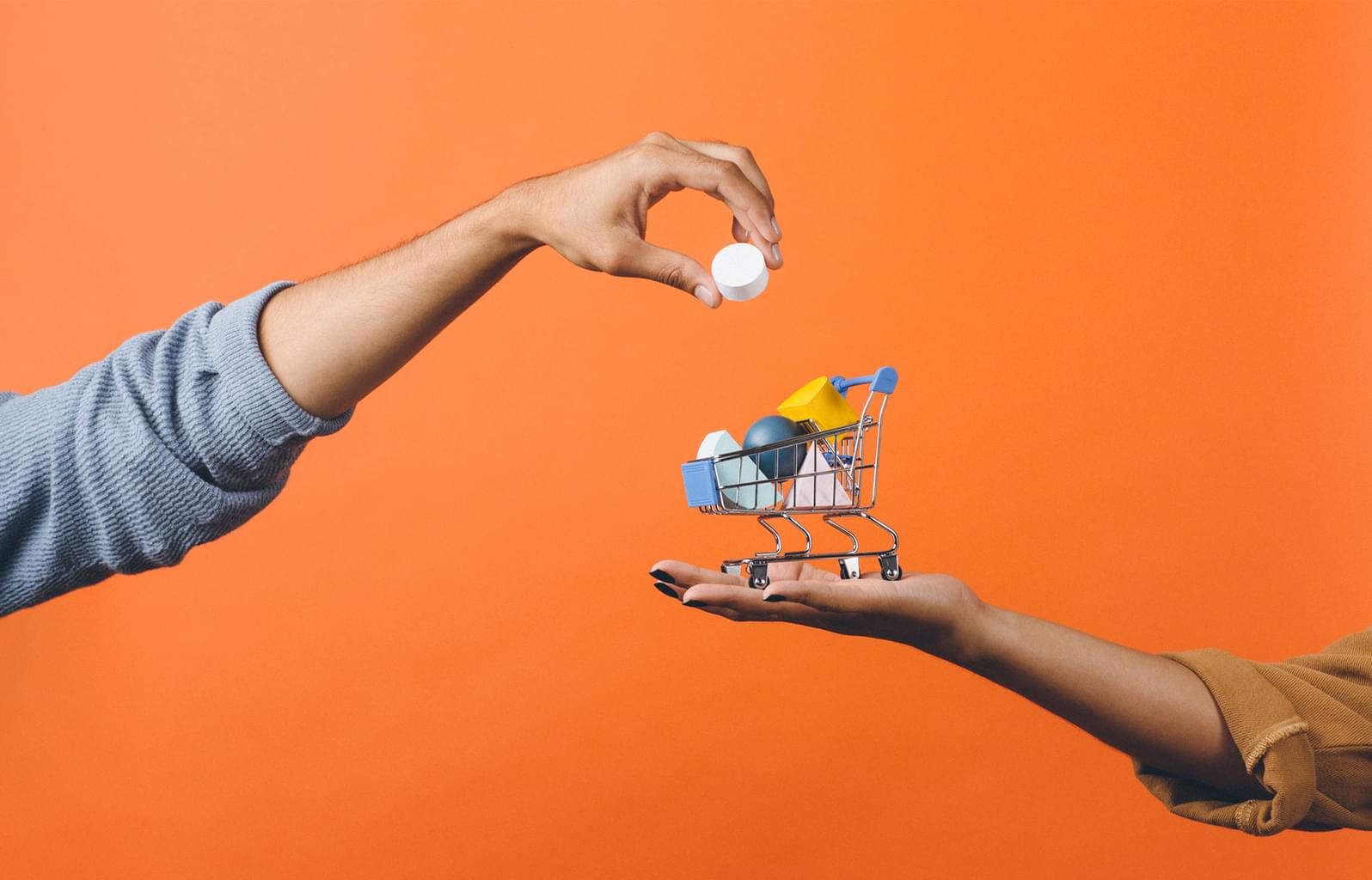 Here are the newest integrations from Zendesk to help your agents provide great customer experiences.
UJET Cloud Contact Center – Calls/Chat
UJET Cloud Contact Center – Calls and UJET Cloud Contact Center – Chat (Support) empowers support organizations to create intelligent workflows, makes data actionable, and creates a modern business model where companies have the right tools and technology they to create an immersive, engaging, and one-of-a-kind experience for their customer. UJET's seamlessly integrated Call and Chat adapters enable agents to focus on a more efficient, effective, and positive customer experience while taking full advantage of Zendesk's platform. With the Agent Call Adapter, you get features like an agent or auto-answer call configuration, configurable session notifications, the automatic account lookup and existing/new ticket pop, real-time diagnostic, user profile data added to the ticket, and more. With the Agent Chat Adapter, you gain the ability to support web, mobile chats, and SMS and social messaging, the ability to configure maximum chat concurrency per agent, agent or auto dismissal of unresponsive chats, and more, all from within Zendesk Support.
Digiteam Mobile Workforce Management
Digiteam Mobile Workforce Management (Support) gives you access to a complete Mobile Workforce Management platform without leaving Zendesk Support. Manage any type of external activities, such as maintenance services, repairs, inspections, visits by the sales team, and others. Schedule, automatically or manually, the appropriate resource for each activity, considering availability, skills, tools, and materials. Integrated with Zendesk Support, tickets can be automatically sent as work orders and dispatched to the field. Follow in real-time your team's performance among other business indicators in Digiteam's analytical panel. With Digiteam's Android App, teams have a guidance tool, access to technical documents, record time, and materials applied in each service as well as collect digital evidence as photos and customer signatures.
Harvest
Harvest (Sell) makes it easy to track time from your desktop, phone, and favorite tools, including Zendesk Sell. Intuitive, visual reports make it easy to analyze your team's time and keep projects on track. And if you need to invoice your clients, Harvest helps you create invoices from your billable time, email them to your client, and get paid online. Enabling this app makes time tracking seamless by adding a Harvest timer directly to Zendesk Sell. You can start a Harvest timer from individual leads and deals in Zendesk Sell, so you don't have to interrupt your workflow to track time. Time entries in Harvest even include a link back to the lead or deal where the timer was started, making your time easier to analyze.
SAP Sales Cloud C4C
SAP Sales Cloud C4C by LEAFWORKS (Support) helps you connect your SAP Sales Cloud instance to Zendesk Support. Show data from SAP entities including accounts, individuals, customers, contacts, leads, and opportunities in the ticket sidebar. Fully customize screens with fields from SAP, use special field types and labels to structure data, directly see the screens in the preview, and even search for SAP customers and link the profile to a Zendesk user permanently. Display customer data including leads and opportunities in the ticket view.
Additional apps added in July:
Unassign & Logout (Support) lets you click a button that un-assigns all your tickets, and moves them to the group before you log out. The app will let your agents unassign all their tickets fast and efficiently. This way, no customers will be forgotten or left waiting when an agent leaves work.
Newsfeed for Guide (Support) shows the 5 most recent articles of your Help Center right next to any ticket and highlights articles updated or created today. That way, no matter which ticket your agents are handling, they will see up to date information right inside of Zendesk Support
Zalo Integration (Support) lets you connect Zendesk Support to Vietnam's premier chatting platform, Zalo. With Zalo Channel integration, Zendesk clients can connect and interact with their customers and Zalo users directly and help you create and handle all Zalo messages into your Zendesk workflows.
Cronofy (Support) helps you schedule support and success calls from within Zendesk Support. The Cronofy Zendesk app automatically embeds all of the contact details for the customer into the booking link. It gives your agents control over working hours, buffer times, which conferencing service to use and many more options.
ZIWO for Sell (Sell) brings seamless calling to Zendesk Sell with call insights and reporting. Embed the ZIWO dialer into lead, contact, or deal pages and gain access to inbound and outbound calling with ZIWO dialer. A complete call log is attached to every lead, deal, or contact.
Server Monitor (Support) helps you monitor your server status and automatically create tickets in case of problems. Server monitor will automatically check the status of your URL every two minutes. Set up monitoring for multiple servers, check the HTTP/HTTPS status, or PING the server. Automatically create tickets in Zendesk in case of problems. Tag your tickets in order to implement your custom workflows.
Super Admin (Support) is a tool for bulk updating Agents and End Users in Zendesk Support. A user with an admin role can search for Agents or End-users by several properties, and then either export the results or select certain Agents/End-Users to update in bulk.
Autopilot (Support) is a simple and visual marketing automation solution that enables your business to do more than just send emails. Connect Autopilot and Zendesk Support, and use the syncing of customer data to improve the customer experience at every stage of the customer journey.
Internal Note (Support) lets you simultaneously create an internal and public note, even within a Macro in Zendesk Support tickets with one submit. An internal note can be added with submitting the app (so without submitting the ticket itself). For Enterprise customers the app also allows users to post the note as a Sunshine Event.
Kodmyran Commerce (Support) integration provides a way to quickly connect your users and tickets inside Zendesk Support with users, orders, products, and shipments from Kodmyran Commerce. It displays information about the order such as when it was placed, its current status, the multistore used, and the order value, and more.
Adherence (Support) gives you a dashboard to manage channel and group adherence in Zendesk. See which agent is working in which channels and groups in Zendesk. Auto Select AUX code based on the channel/group name.
RapidPro (Support) is an open-source product that allows you to easily build and scale mobile services from anywhere in the world. Flows can also open tickets through different services allowing human agents to take over communication with a contact. This integration allows your RapidPro flows to open Zendesk Support tickets and lets you and your team engage with your contacts from here.
Holidays (Support) lets you import holidays based on country and calendar type directly into your schedule. Save your SLA's by never again forgetting to import a holiday in your schedule. These holidays can be directly imported from the app and can be specified depending on the country (230 countries and 3000 states supported) and type of holiday calendar (national, local, religious and observance).
Ticket PDF Download (Support) allows you to download a PDF copy of the ticket you're viewing. The exported PDF includes all the elements from the ticket, including font styles, lists, and attachments.
MangoApps (Support) is an employee platform that combines popular applications like Intranet, workspaces, file sharing, knowledge management, messaging, training, recognition and more into one comprehensive portal. Integrate MangoApps with your existing ZendeskSupport account and enable users to manage their customer tickets from inside of MangoApps as feeds in your project or group of choice.
Telerivet (Support) is an instant text messaging platform for organizations anywhere in the world. Your end-users can send support requests via SMS to a local phone number, which will appear as tickets in your Zendesk Support account. When your Zendesk Support agents reply, the replies will be sent as SMS messages from the same phone number.
To view the full list of incoming apps, follow our weekly release notes.