Spring brings new integrations
Spring brings new integrations
Last updated September 21, 2021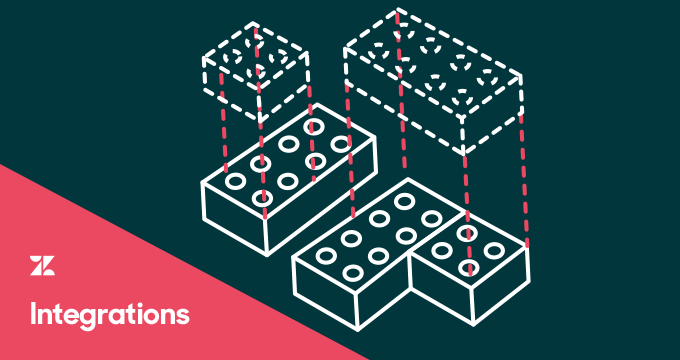 Though it might not feel quite like it in many places, it is technically spring.
OK, I guess my career as a greeting card writer isn't going to happen. It's a good thing I love telling you about all of our great new integrations.
CloudSET Processes and CloudSET Processes Pro
CloudSET Processes and CloudSET Processes Pro allow you to create templated workflows and activities with tasks and sub-ticket tasks. Both products provide versatile ways to implement a controlled workflow process and tasks lists; achieved by defining some life cycle activity steps, and critically managing the transitions between these steps. Controls applied to the ticket include data quality checks, allowable next step transitions, and even role permissions. Actions can also be implemented on transitions, including copying field data, setting field data, group assignment, and more.
MonkeyLearn Ticket Classification
MonkeyLearn Ticket Classification helps you automatically analyze text with machine learning to automate business workflows and save hours of manual data processing. The Zendesk integration allows users to automatically classify Zendesk Support tickets using artificial intelligence to help you predict and categorize what the incoming tickets are about.
Ximble
Ximble is an intuitive, web-based scheduling and labor management solution which helps reduce admin costs, improve communications, and maximize productivity. Ximble's efficient scheduling solution offers best-of-class usability that renders most scheduling tasks into just a few clicks, while completely automating other repetitive tasks. By using the Ximble app for Zendesk, you can easily see who is currently working or taking a break at a glance, create new or edit existing shifts, as well as assign shifts to employees. Your operators can clock in and out for their shifts, and view their upcoming schedule.
Assembled
Assembled is a smart tool that improves workflows and communication around your top user issues. Define issues, map incoming tickets to issues, create playbooks, and give your team quick, searchable access to shared knowledge. Assembled can also automatically map incoming tickets to common support issues like billing, user onboarding, or product feedback
Additional apps added in March
8×8 Virtual Office 2.2 is the latest version of the 8×8 Virtual Office product to be integrated with Zendesk. It enables people to manage customer phone calls from an integrated app on the Zendesk console, preview matching end-user record details before accepting a call, set your status to accept or reject calls, automatically generate tickets when calls are answered, and more.
Bulk Delete Tickets allows admins of your Zendesk Support account to delete or restore tickets in bulk scale by status, user, organization, or date of creation.
Flowlu is an all-in-one online collaboration tool for business management. The integration with Zendesk connects support and web-development teams through the Flowlu Agile-projects module and automatically creates issues in Flowlu from Zendesk Support requests.
IntegrateCloud Connector for GitHub allows agents working on support tickets to collaborate with their GitHub account by creating issues as and, when required, with details from their Zendesk Support tickets.
Visit the Zendesk Apps Marketplace to browse all our apps and integrations