Add one-click CSAT, CES, or NPS surveys to Zendesk email triggers. It only takes minutes.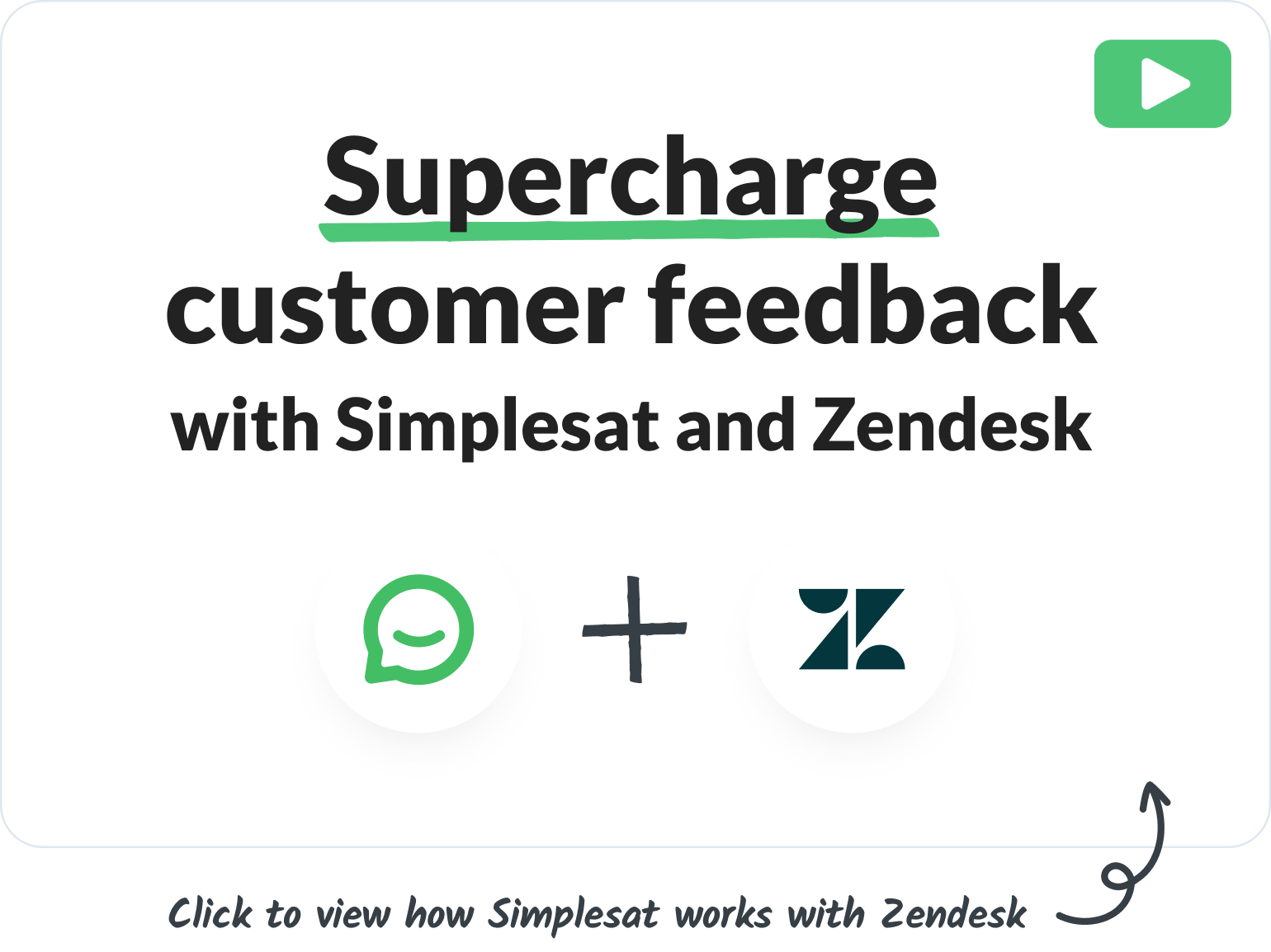 Simplesat offers:
Fun and visually engaging surveys
More versatile delivery options
Multi-question surveys with conditional logic
Automated sharing of 5-star reviews
Rating and ticket info synced both ways
Add CSAT, CES, 5-Star or NPS surveys to solved ticket emails
Embed one-click surveys directly into solved ticket Zendesk email notifications. The copy/paste process takes less than 5 minutes!
Works with Zendesk's event-based triggers or time-based automations. Inserting your survey in existing notifications means no extra emails for your clients.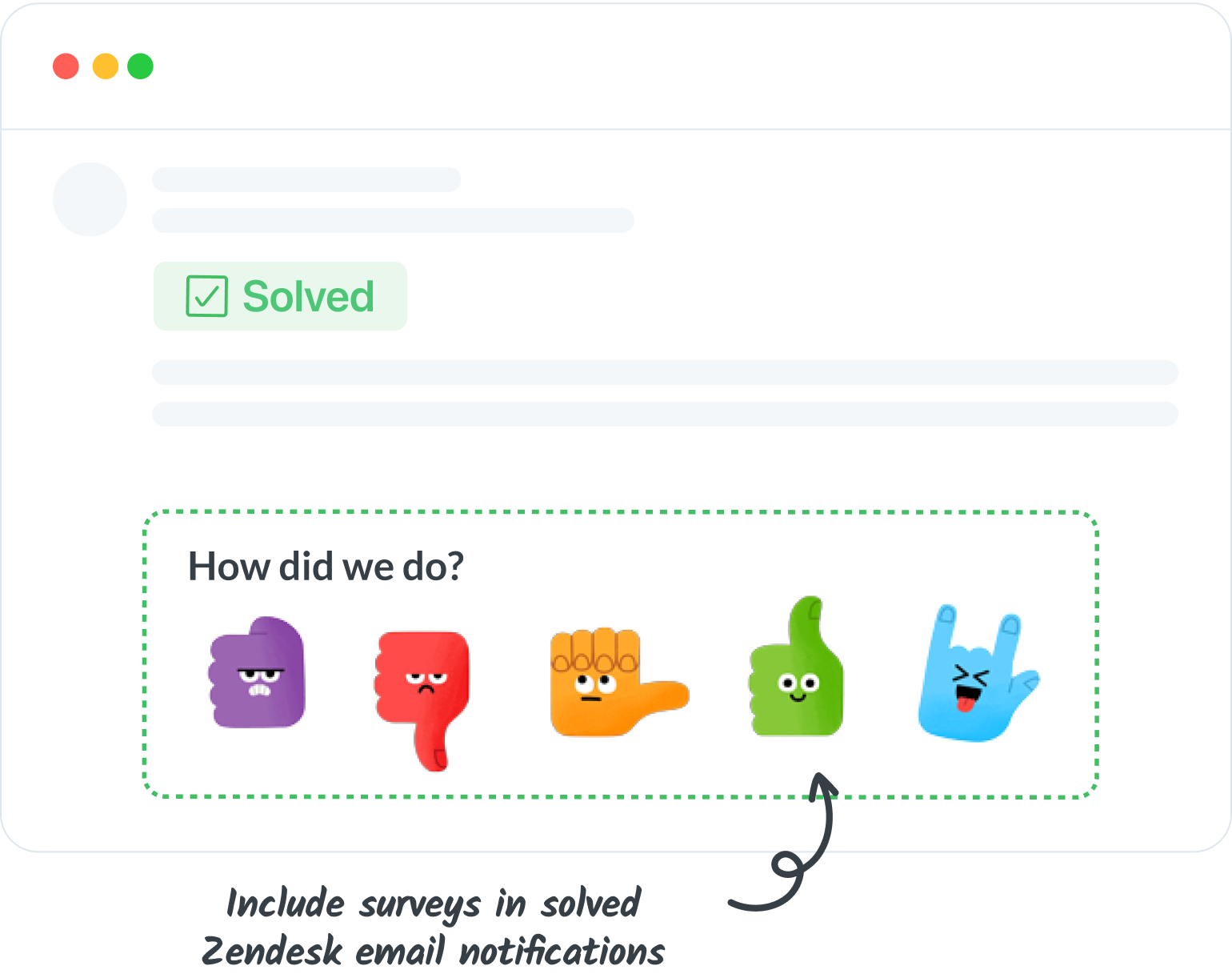 Sync Zendesk ticket details with feedback
Gain further context about feedback by retrieving ticket info through the Zendesk API. You can sync requesters, companies, agents, groups, and any custom ticket fields. Retrieve information immediately without having to switch systems.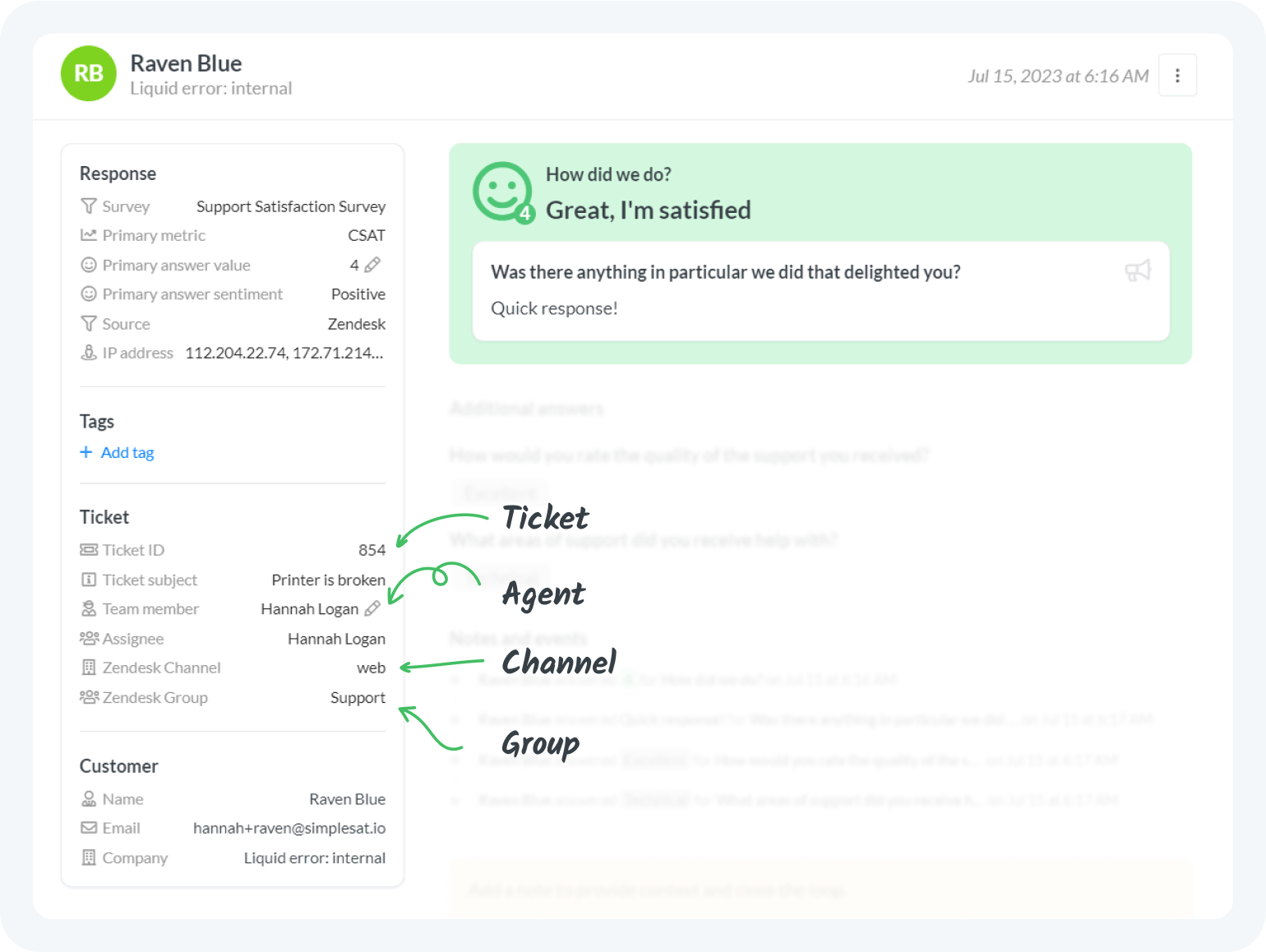 Add private comments and tags to tickets
Sync ratings with Zendesk ticket private comments and tags to increase visibility and transparency.
Displaying ratings and comments directly in tickets makes it easy for agents to see feedback without switching tools.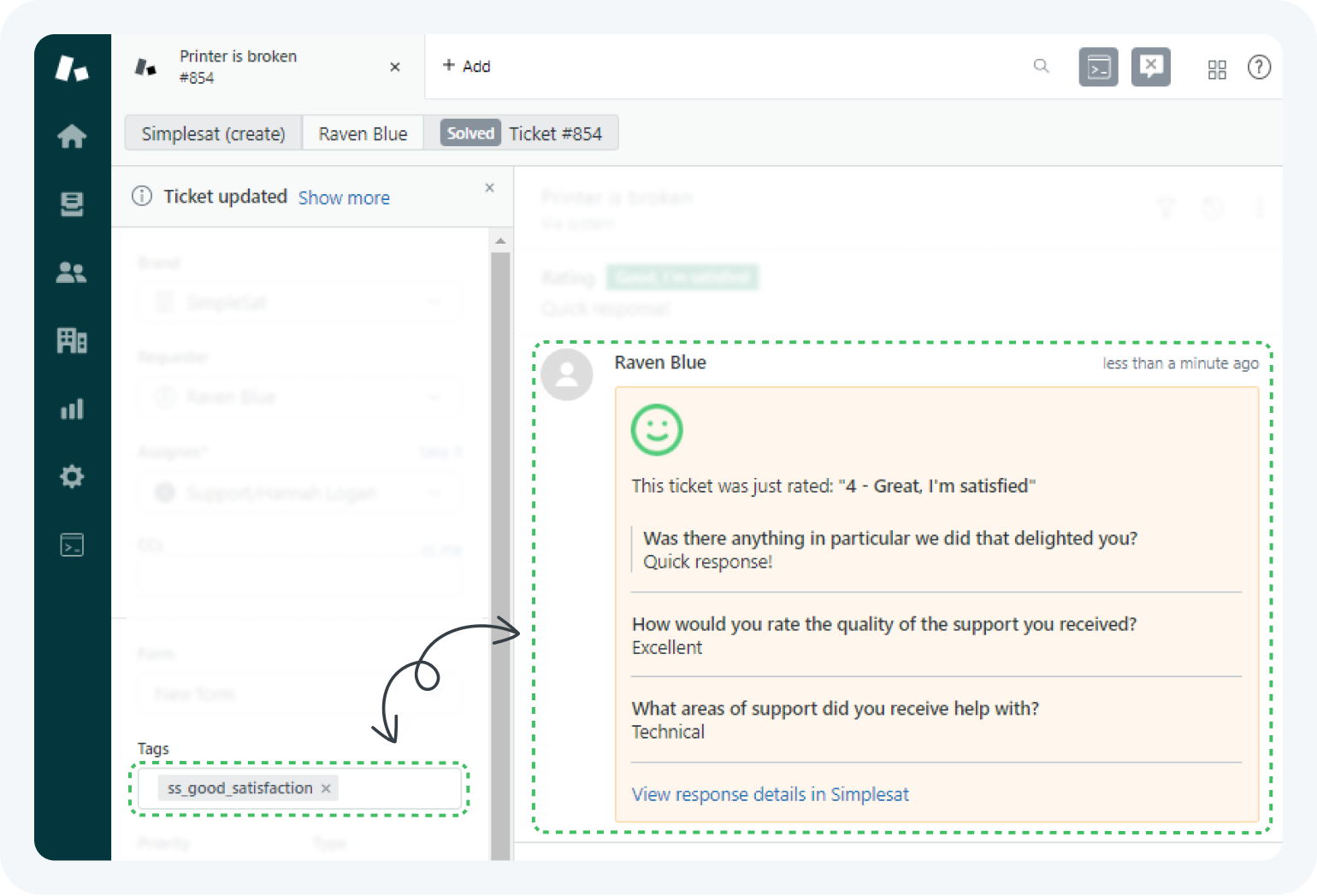 Add satisfaction ratings back to Zendesk
Take advantage of Zendesk's core satisfaction ratings by syncing feedback scores back to tickets.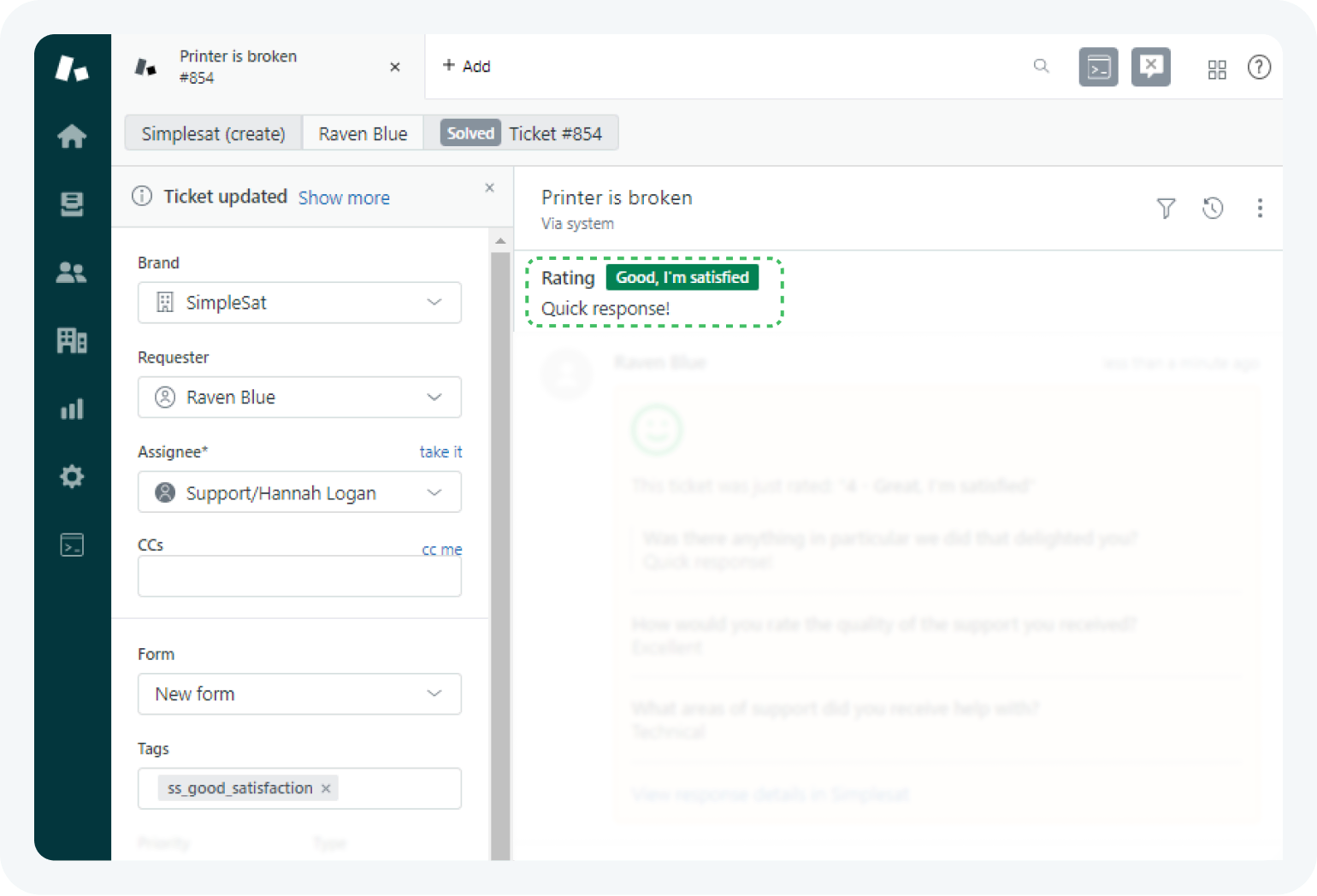 Detailed ticket reporting
Effortlessly create reports for a client or a group of agents. View survey scores, stats, trends, and leaderboards – or any other information you're looking to present or explore. Filter by company, customer, agent, or any synced Zendesk attributes. Drill down to see details for any specific stat or time period.