The art of the ticket escalation process
Most customer issues are resolved on the front lines: with the agents who walk customers through their queries and concerns. But what if an issue raised in a ticket raises even more questions? Particularly, issues that need to be addressed by your development team?
First, thank your super-engaged customer base for helping you make products and deliver services that are that much better. Though these first line support teams are skilled, willing, and able to answer everyday questions, embedding the value of other teams' processes and departments' expertise is essential in shaping your customer experience.
Sure, it can be difficult to know when you've reached the escalation point, especially if you're receiving feedback and inquiries day in, day out. The good news is that there are tips and tricks for integrating an escalation process smoothly, from your customer service pipeline to your development team. We promise we're not just telling you what to do, either; all of these steps and processes are field tested and incorporated into processes by our own development teams.
Peek behind the curtain to learn how Zendesk approaches the art of escalating tickets towards a resolution.
How to go about the escalation process
All good things come in threes. Especially lists. Conveniently, we've identified three distinct phases of the escalation process:
Preparing a ticket for escalation
During escalation
After escalating the ticket
Preparing a ticket for escalation
Let's start with your checklist for phase 1. You'll first want to identify your ticket type and priority. Can your agents replicate the customer's issue in a neutral test environment or only under their specific circumstances? If you picked the first, that means it's an issue and it needs to be sent to the developer team. Assign it proper priority—most tickets are normal priority unless multiple accounts are impacted by the problem.
Next, you'll want to have an established process for taking proper replication steps. Developers and customer service agents might read the same information contained in a ticket in different ways, which could result in conflicting ticket management styles and hinder time to resolution. So standardizing your summary—into a beginning, middle, and end—ensures everyone is speaking the same language during escalation.
During escalation
You're now fully in phase 2. This phase of the escalation process is all about getting the right information to the right management teams, as well as the customer, as quickly as possible. First, are you selecting the right dev groups to handle the problem? Training your advocates on escalation process procedures, including flagging the right group with the best skill set to solve the problem, is key. Related: advocates should be adding relevant tags: this ensures the ticket is named properly from here on out. Last but not least, the advocate continues communicating with the customer. Though it may take some time before the issue resolved, customers appreciate knowing their call has made an impact.
After escalating the ticket
Following up can be tricky, but it's essential to ensure resolution. At Zendesk, our rule of thumb for the right time to check in on escalated tickets is once every two weeks. If the advocate learns that no progress on the issue has been made, we've developed an internal checklist to move things along by asking the right questions.
Want to learn more about setting up your support organization for success? Learn how to provide global support.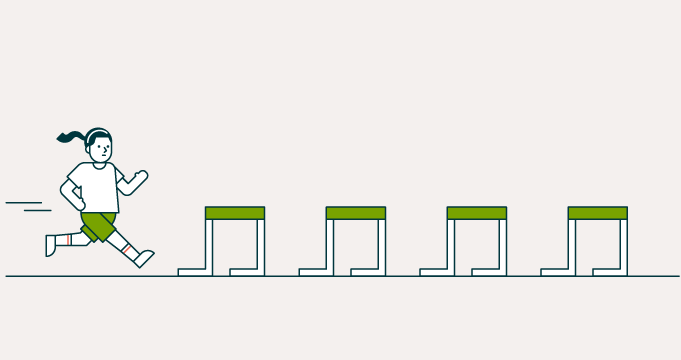 Agent life cycle guide
Take the long view of your customer service agents, everything from finding and training them, to developing their skills and value.