Sales skills
Article
15 essential sales skills and qualities, according to experts
Sales pros weigh in on the sales skills you need to succeed in the world of selling.
Published September 28, 2021
Last updated December 23, 2021
The pressure is on as a sales professional. You must keep up with constant changes in buyer behavior while connecting with potential customers, nurturing leads, and closing deals—all in hopes of hitting your sales targets. Handling so many tasks at once certainly isn't easy, but you can thrive with the right set of sales skills and qualities in your arsenal.
If you want to learn how to be a better sales rep, start by mastering these essential selling skills. You'll be better equipped to build effective sales relationships and close more deals.
15 skills you need in sales
1. Curiosity
Tyler Pavlas, a senior account executive at Air, explains that "the fastest way to drill down into a prospect's pain points is with genuine curiosity." If you're eager to understand buyers beyond the surface, you can better serve their needs. Curiosity also shows leads that you're interested in solving their problems—not just making a sale.
If you're eager to understand buyers beyond the surface, you can better serve their needs.
While speaking with prospective buyers, express your curiosity by asking important questions like:
What are the challenges your company or team is facing?
What are your top priorities right now?
Are you having problems with [insert pain points]?
Don't stop there. Matt Sunshine, a managing partner at The Center for Sales Strategy, suggests using the phrase "tell me more" to keep buyers talking and giving you all the details you need.
2. Persuasiveness
Good salespeople don't pressure prospects—they persuade them. Use sales psychology to ensure you're convincing the customer instead of manipulating them. Ethical selling ensures both parties win: You make a sale, and the buyer receives a product or service that actually helps them reach their business goals.
Begin by doing your research. It's easier to counter objections and sway your prospect when you have all the facts on hand. When talking about your product, explain how certain features translate to direct benefits for the prospective customer, such as saving time or money. Provide prospects with relevant case studies of customers who've solved their problems with your product or service, too.
3. Empathy
Walk a mile in each of your buyer's shoes to understand their needs. If you can see your company and product from their perspective, you'll be better able to craft a customized sales pitch for them.
To improve this sales skill, start by asking questions like "What are your goals?" or "Why is solving this problem important to you?" to uncover pain points. While your prospect is speaking, take notes so you have ideas for personalizing your pitch later in the sales process.
4. Honesty
Transparency isn't always easy, but it's critical for building trust with leads.
"Being comfortable telling someone you'll get back to them is difficult in the short-term, but in the long-term, it builds trust and yields far greater results than you gambling on something you're unable to deliver further down the line," says James Lloyd-Townshend, CEO of Frank Recruitment Group.
Present all the facts the prospect needs to know instead of only providing information that'll help close the deal—cherry-picking or withholding certain details will only hurt you in the long run. If your product or service isn't a good fit for the customer, don't be afraid to recommend other options that would serve them better.
Present all the facts the prospect needs to know instead of only providing information that'll help close the deal.
Misconstrued facts may seal the deal, but in the end, the customer support team will likely have to put out fires, and the customer might end up leaving dissatisfied. Play it safe by always being honest with your leads.
5. Product knowledge
When you have an in-depth understanding of the product you're trying to sell, you can present an accurate picture of the benefits it provides to prospects. You're also better able to field any customer queries during the selling process. Lloyd-Townshend points out that this skill helps you "control the conversation" and bring it to a close.
Build your knowledge by following customer feedback closely so you can learn about firsthand experiences with the product. Take advantage of company materials, too, such as product training videos or knowledge base articles.
6. Effective communication
Closing deals is next to impossible without clear communication. Lloyd-Townshend says, "Conveying tailored information correctly could make or break a transaction when it comes to closing a deal, and is probably the most difficult stage to come back from as a salesperson when there's been a misunderstanding."
Communicate clearly with prospective customers by:
Avoiding jargon and using simple words (preferably terms that customers use)
Paying close attention to your buyers to ensure they're engaged in the conversation
Maintaining eye contact and using hand gestures to keep the conversation lively
Summarizing details to make sure you understand what the customer is saying
7. Active listening
A critical part of selling is listening more than you speak. Listening helps you gather valuable information, which in turn helps you sell well.
"You will find that when you listen, people will describe in detail what problem they are looking to solve and how you should frame your pitch," says Gergo Vari, CEO at Lensa.
"You will find that when you listen, people will describe in detail what problem they are looking to solve and how you should frame your pitch."Gergo Vari, CEO at Lensa
Unfortunately, not all reps have this important salesperson skill. In a RAIN Group study, buyers reported that only 26 percent of salespeople are good at listening.
"You'll be surprised by the number of salespeople who talk at their customers instead of to them," says Charlie Wright, director of operations at Epos Now.
Improve your own listening skills by not interrupting while the buyer is speaking. Instead, make a mental note (or a physical one) of what you want to say and then speak after they're done talking. Also, ask open-ended questions and carefully pay attention to your buyer's replies to pick up helpful details. Paraphrasing what the prospect just said can further ensure understanding and show them you're listening.
8. Teaching
Teaching is a particularly crucial sales manager skill. In sales management, you must train new agents and coach them to their fullest potential. If you lack the ability to teach, your team won't be set up for success.
Of course, this skill is helpful for sales agents, too. A persuasive salesperson convinces prospects by educating them instead of forcing their own opinions on them. Your expertise builds trust with buyers because you're helping them arrive at the answers they need. Encourage questions and answer them to the best of your ability.
"If you see your role as teaching someone about a product or service rather than trying to talk them into taking out their wallet and paying for it, you will convert more often," says Vari.
When speaking with customers, take note of knowledge gaps around your product and industry. Provide them with the information they need to make an educated decision, either by explaining the ideas yourself or sending sales enablement materials.
9. Storytelling
Salespeople who are great storytellers can make even the driest pitch relatable and exciting. Why? Because stories are often easy to remember and spark emotional responses. Combining stories with a perfect sales presentation will take any pitch up a notch.
Keep prospective buyers engaged by telling a story that's relevant to their situation. For instance, if you're a B2B sales rep, talk about a client company that's in the same vertical as your prospect and describe how your product or service helped that company succeed. You can also use testimonials and reviews as "stories" that appeal to a prospect in order to spark curiosity.
No matter where you draw inspiration from, your stories should be succinct and easy to understand, as you risk losing your audience if your analogies are long-winded and complicated.
10. Closing
There isn't a single "right" way to convert customers. Learn a variety of closing sales techniques so you can turn more noes into yeses.
Try a consultative sales approach and ease the pressure by helping customers discover their pain points. Then, emphasize how your product can solve their problems. Arm yourself with information so you can answer their questions and address any concerns.
Speak with prospects as though you've already made the sale. Show them you're confident that they'll find the product or service valuable and make a purchase.
Leverage your brand advocates. These loyal customers are your company's biggest fans, so they'll happily rave about your products or services. They can also provide the real-life success stories you need to seal the deal.
Always remain optimistic, even when a sale falls through.
Always remain optimistic, even when a sale falls through. A customer may not decide to buy at the moment but might need your product or service later on. Or, they may make a referral that ends in a sale.
11. Public speaking
Speaking in front of a crowd comes naturally to some. For others, the thought of speaking to many people at the same time makes them break into a cold sweat. Whatever the case may be, public speaking skills are essential for salespeople. They can make a lackluster product shine or reduce a prospect's interest in your solution.
Start with a compelling hook to reel in the audience, especially when speaking to key decision-makers. Avoid looking away from your audience and staring down at your notes—you want to convey confidence and enthusiasm. If you use slides, make sure to review them multiple times, and do a run-through with the presentation software to avoid technical problems. Most importantly, ask for feedback from your buyers and take note of areas for improvement before your next presentation.
12. Time management
There are many activities in sales—prospecting, follow-up calls, sales conversations, and closing. Time management helps you prioritize the most critical activities and complete them efficiently.
Pavlas recommends performing high-yield tasks at the right time. Avoid getting bogged down in work that keeps you "busy" but not productive. Instead of spending your day chasing unqualified leads, for example, you can devote that time to following up on only promising leads or prospecting to keep your funnel full.
Time management doesn't come from sheer will alone. Use workflow tools like a sales CRM to automate manual tasks (such as data entry and outreach) to save time.
13. Tech-savviness
With many leads wanting to hop on Zoom calls, sales teams are shifting to virtual selling. Knowing how to use tech is now a must-have sales skill to stay relevant.
Be open to learning how to use new tools to sell better.
Stay informed of new sales tech by following industry trends published in trade publications.
Learn from thought leaders who share their insights on social media.
Try free demos of sales tools. You can start out with a CRM like Zendesk.
14. Prospecting
Prospecting is a critical skill because it keeps a constant flow of leads moving through your sales funnel.
Prospecting is a critical skill because it keeps a constant flow of leads moving through your sales funnel.
If you're not great at prospecting, you can improve with practice. Set aside time on your calendar to find new leads. Familiarize yourself with the prospect through their social media profiles to turn cold calls into warm calls. You can also ask for referrals from existing customers, making it easier to reach out to qualified prospects.
15. Relationship building
Lloyd-Townshend points out that relationship building sets you apart from your competitors. Buyers will see you as a partner helping them reach their business goals.
Interact with prospects on social channels such as LinkedIn and Twitter. Leave comments on their posts and share them with your network. Ask about their interests outside work and get to know them on a deeper level. When building rapport, it's also important to admit mistakes and always tell the truth.
While it takes a lot of effort to form sales relationships, your hard work will pay off in the long run.
Practice is how the pros get better at sales
No great salesperson closed all their deals on the first day. Instead, they honed their skills as they practiced their craft one day at a time.
You can master these essential sales skills by practicing them consistently. Be intentional about applying each of the skills when guiding a buyer through the sales process. To help you improve your selling skills faster, read sales books, speak to a more experienced salesperson, or attend skill-specific training sessions.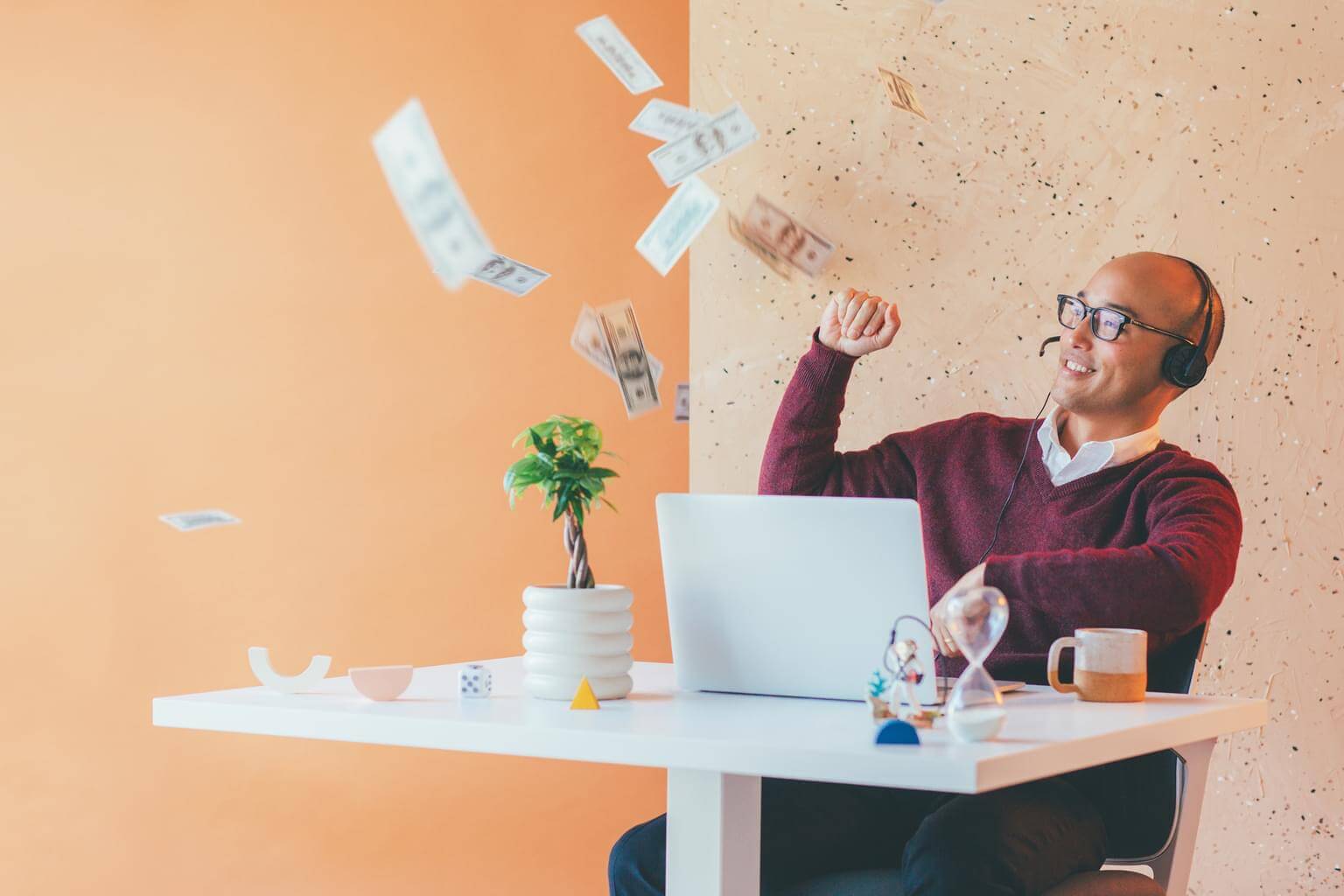 Simplify your sales tools
Spend more time developing relationships and less time on apps.